Holland Marsh comprises an area in the northeastern part of King Township.  Through it winds the Holland River, named in honour of Major J.S. Holland. Until the 1920s, the land produced only marsh hay, frogs, and mosquitos.  In the late 1800s marsh hay was cut, curled, dried, and shipped for mattress making.  As early as 1910, William H. Day, Professor of Physics at the Ontario Agricultural College, Guelph, became interested in the Holland swamp.  After the Great War ended in 1918, Professor Day continued his investigation of a drainage scheme for the Holland Marsh. In 1925, he obtained a signed contract from the councils of West Gwillimbury and King Township for the drainage of the marsh.  The first crop on the drained marsh land was grown in 1927. 
In 1934, a group of eighteen families from Holland settled in the Marsh to become the first year-round settlers in the area.  Their little settlement, comprised of a row of small houses, was named Ansnorveld(t).  John Snor, representative of the Netherlands Immigration Foundation, was instrumental in arranging for the settlement and naming it.  "Ann" was the Christian name of John's wife, plus "Snor" and veld(t) meaning field in Dutch became Ansnorveldt.  Among some of the first settlers were Jan Rupke, Abraham Havinga, Albert Biemold, M. Van Dyken, H. Prins, E. de Jong, John Van Dyke, Geo. Brouwer, L. Boonstra, Wm. Valenteyn, H. Neinhuis (storekeeper), J. Vandergoot, K. Miedema, S. Winter, and T.H. Oosterhuis. 
The first elementary school, S.S. No. 16 was erected on the Marsh in 1935 and closed in 1963.  The school was replaced with two new schools Graham sideroad School and Holland Marsh Christian School. 
The principal crops grown in the Holland Marsh are onions, carrots, lettuce, and celery.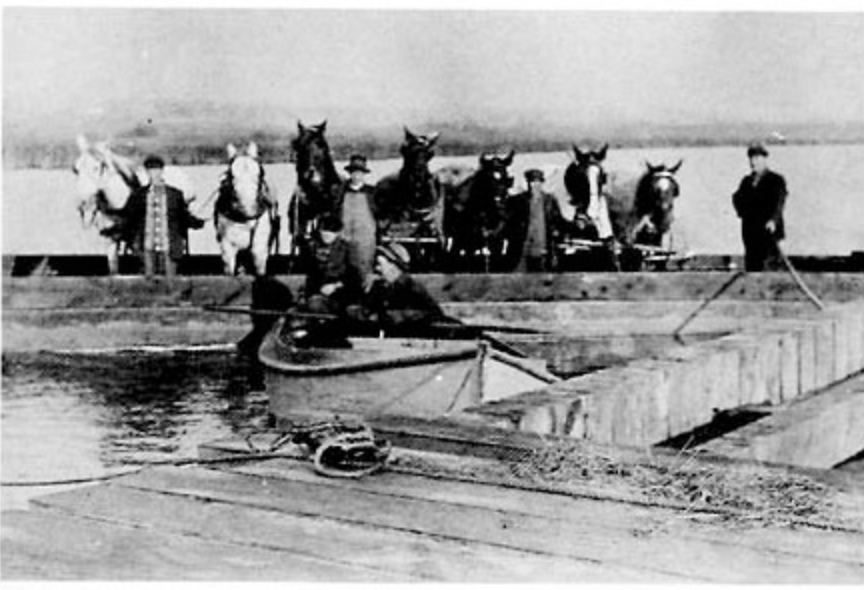 For additional information: