Temperanceville located on the corner of 2nd concession and the King sideroad was originally known as Love's Corner.  In 1804, James and Mary  Love, with their three children settled on Lot 67, west half, concession 1 in the Township of King.  Besides being a farmer, James Love was a shoemaker, a charcoal burner, weaver for his own family – and a complete abstainer.  In those days, alcoholic beverages were prominent at every social function.  Although hotels and bars were numerous in nearby areas, none ever existed in Love's Corner.  The temperance movement grew; within fifty years, 1840-90, there were at least five different Temperance Societies in this area.  It is no wonder that in time it became known as Temperanceville.
Names of other settlers closely connected with the history of the settlement were Beynon, Stewart, Legg, Todd, Norman, Folliott, Ferguson, Fleury, Saigeon, Stephenson and Hughey. 
The first store in Temperanceville was located on the southwest corner of concession 2 (Bathhurst) and King sideroad.  The store was owned by William Bruce who sold it to David Johnson about 1873.  In 1900 the store burned down.  A second store, of brick construction was built on the same site by Harry Teasdale.  In 1905, Thomas Legge became the new owner, and later his son Milton carried on the business until 1920. Fred Hare was the storekeeper when the store finally closed in 1967. In 1971, it was demolished for road construction.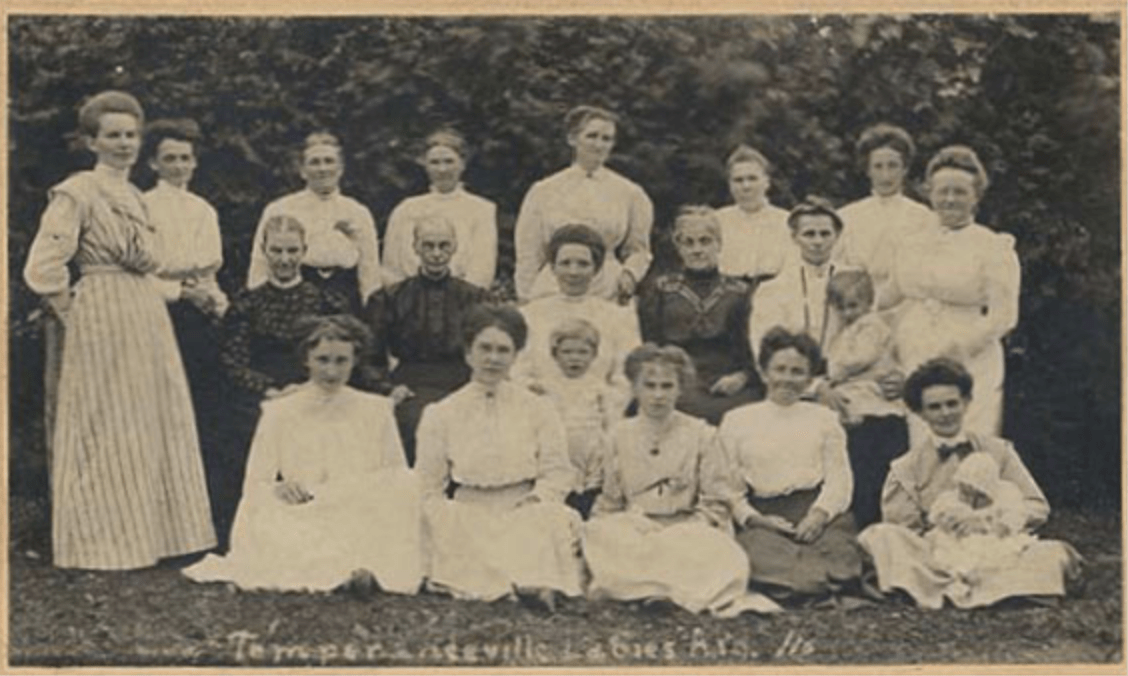 For additional information: